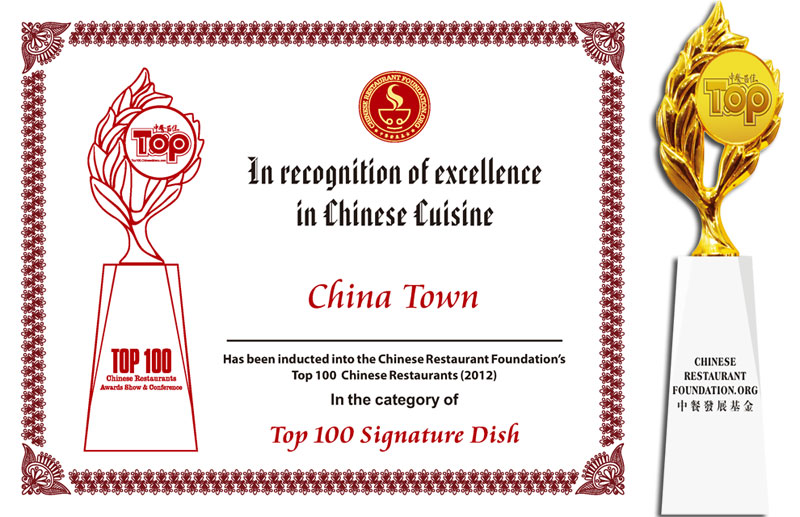 China Town has recently been honored as the recipient of "Top100 Healthy Menus(2008) " and "Top100 Signature Dishes(2012) "award by Chinese Restaurant News in "2008 and 2012 Top 100 Chinese Restaurants in the USA" competition, which is a national event aiming to present the very best of Chinese cuisine that has become a part of America's daily dining scene.
China Town prides itself in serving Chinese cuisine using the highest quality and freshest ingredients, delivered on a daily basis to the restaurant. Each delectable dish is reasonably priced and tastefully presented by extraordinary kitchen staff. It serves Americanized Chinese food including Szechuan, Hunan, and Cantonese cuisines. The restaurant offers seasonal items throughout the year to provide the customers with welcome changes in the menu. The menu is constantly updated by purging unpopular dishes and creating new ones. A polite greeting, a sincere smile, and good manners are basic requirements for the staff at China Town. Personal hygiene is strictly enforced and the customers' wishes always take priority.
Treat yourself and your family to a superb dining experience at this award-winning restaurant. It is among our nation's finest and you will certainly be glad you did!